Our walking ideas, tailor-made for your stay
The house is ideally situated for scouring the region !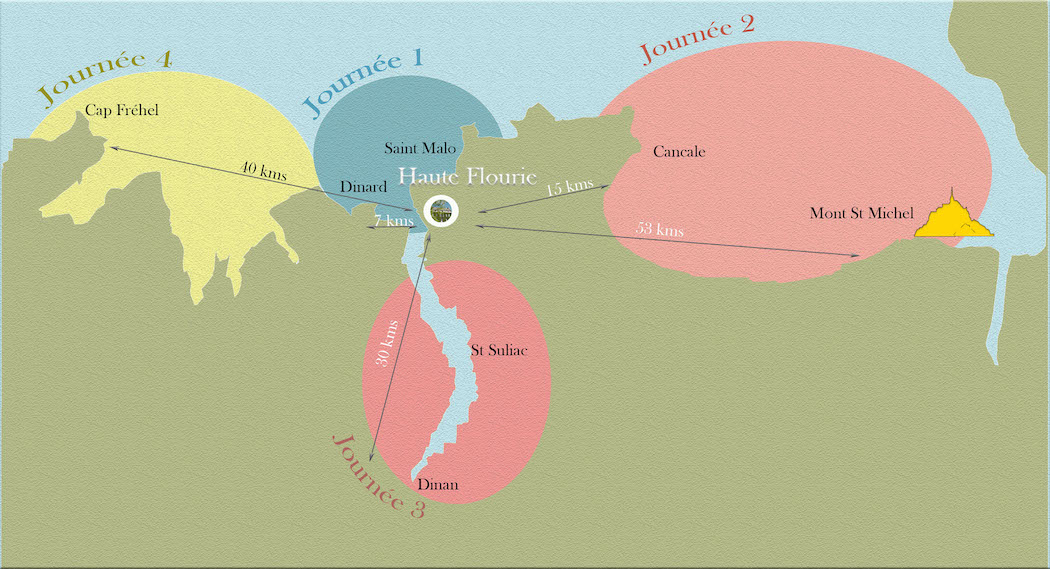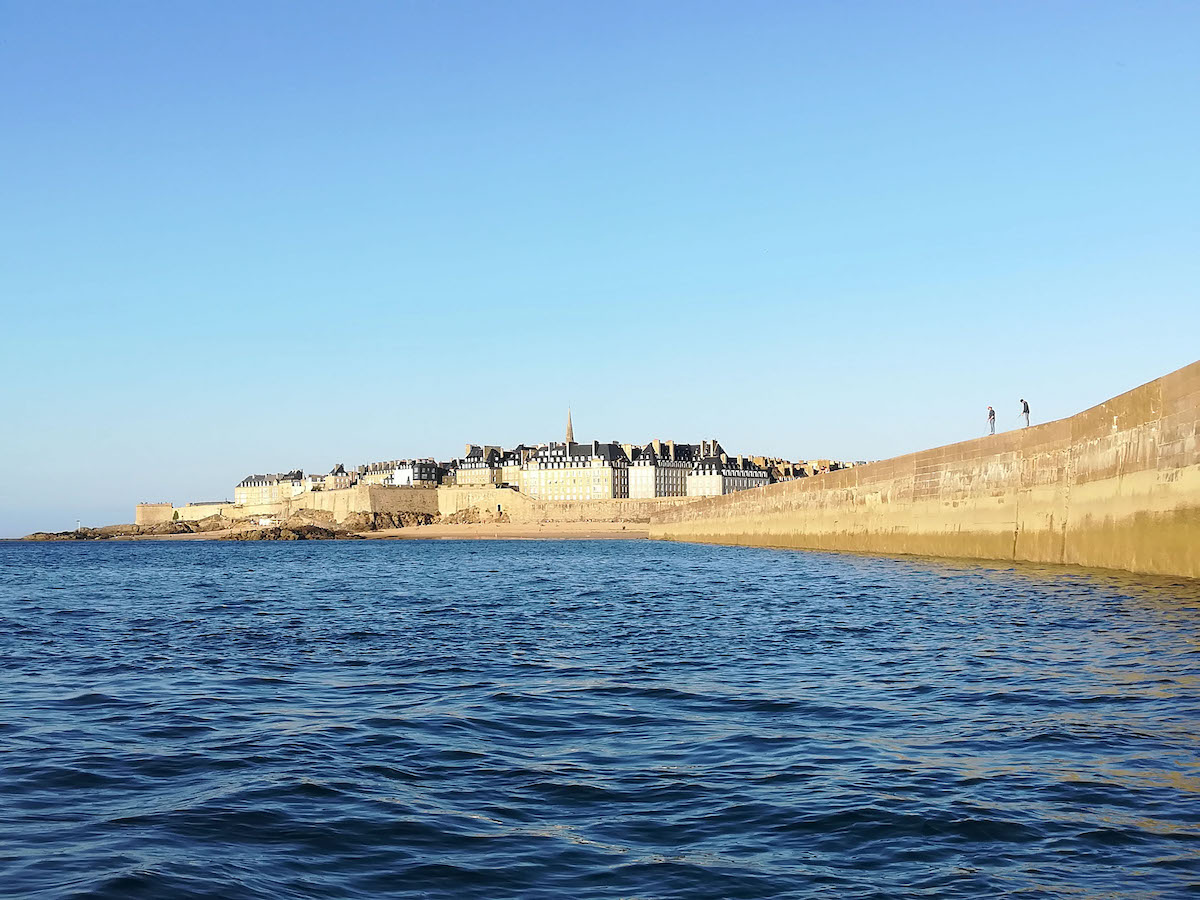 Day 1 : Saint-Malo - Dinard
Intra-Muros the old city 5kms : Les remparts (1h), Hôtel Magon Demeure du Corsaire, La Cathédrale, Le Grand Bé, la Tombe de Chateaubriand, le Fort National, Les Epices Rollinger, La Maison Générale, Bordier.
Saint-Malo Beaches : The Môle, Bon Secours beach, Eventail beach, Bas Sablons beach, Sillon beach, Rochebonne beach, Minihic beach, Val beach, Hoguette beach, Rosais beach(10mns walk from the house).
The Aleth city : GR34, fortified old town overlooking the sea, second world war museum, panoramic view of the old town, Dinard and the islands.
The Ville Bague : Malouinière, indoor and outdoor visits in the afternoon in season.
Dinard 7kms : You have two options to get there either by the Rance hydraulic Dam (which can be visited) or by the boat shuttle which leaves from St-Malo (you can put your bikes in). You will appreciate this seaside resort, its 407 famous villas, the moonlight walking, its Market place, its art galleries, the British film festival ...
Dinard beaches: Prieuré beach, Ecluse beach, Saint Enogath beach, Port Blanc beach.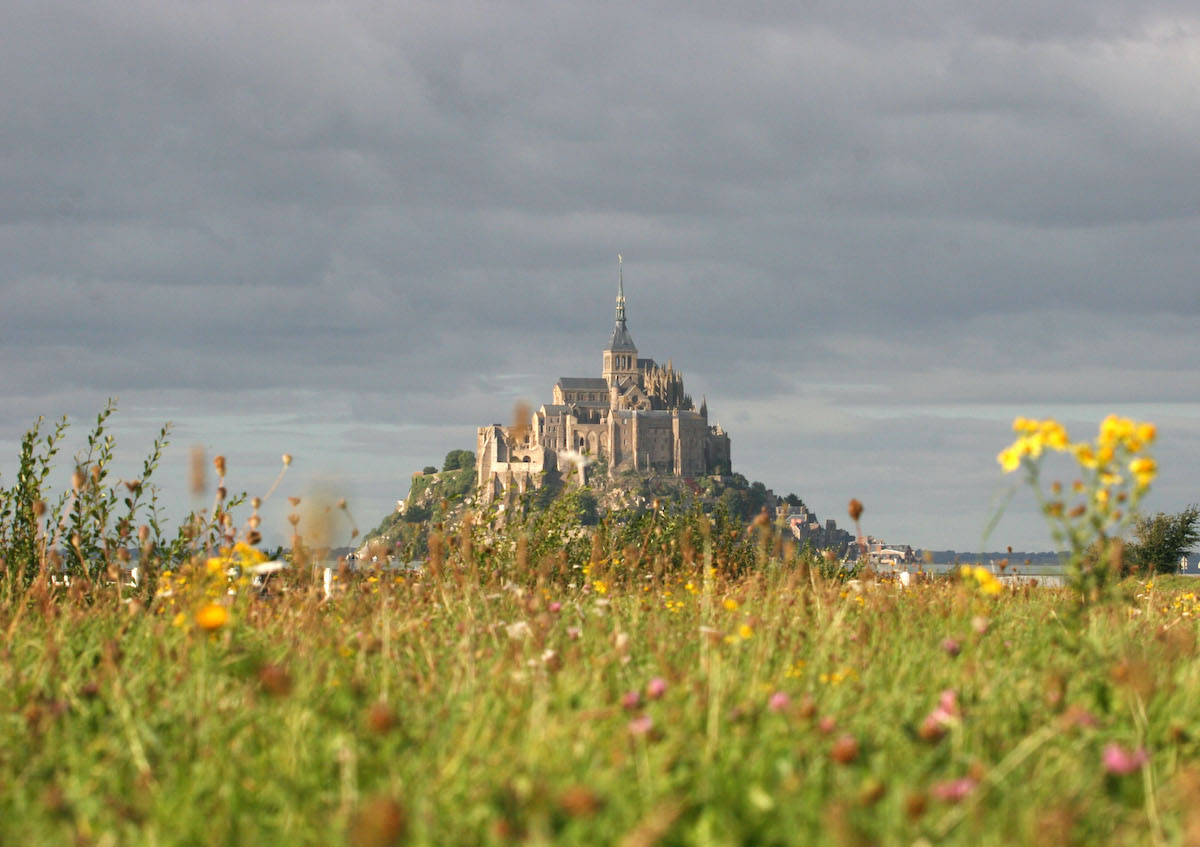 Day 2 : Cancale - Le Mont Saint-Michel
The Mont Saint-Michel (get there in the morning at 10 a.m. or at the end of the day at 5 p.m. to avoid the crowds, book your tickets online for the visit of the Abbey). We advise you to eat outside,between Cancale and the Mont or to Cancale.
Cancale : The port of la Houle for its restaurants, its oysters farm, the visit of the Ferme Marine, Jeanne Jugan's house, the walking trail 11kms, The Pointe du Grouin.
The beaches between Cancale and Saint-Malo : The Havre de Rothéneuf, The Chevrets, the bay of Guesclin, The Verger.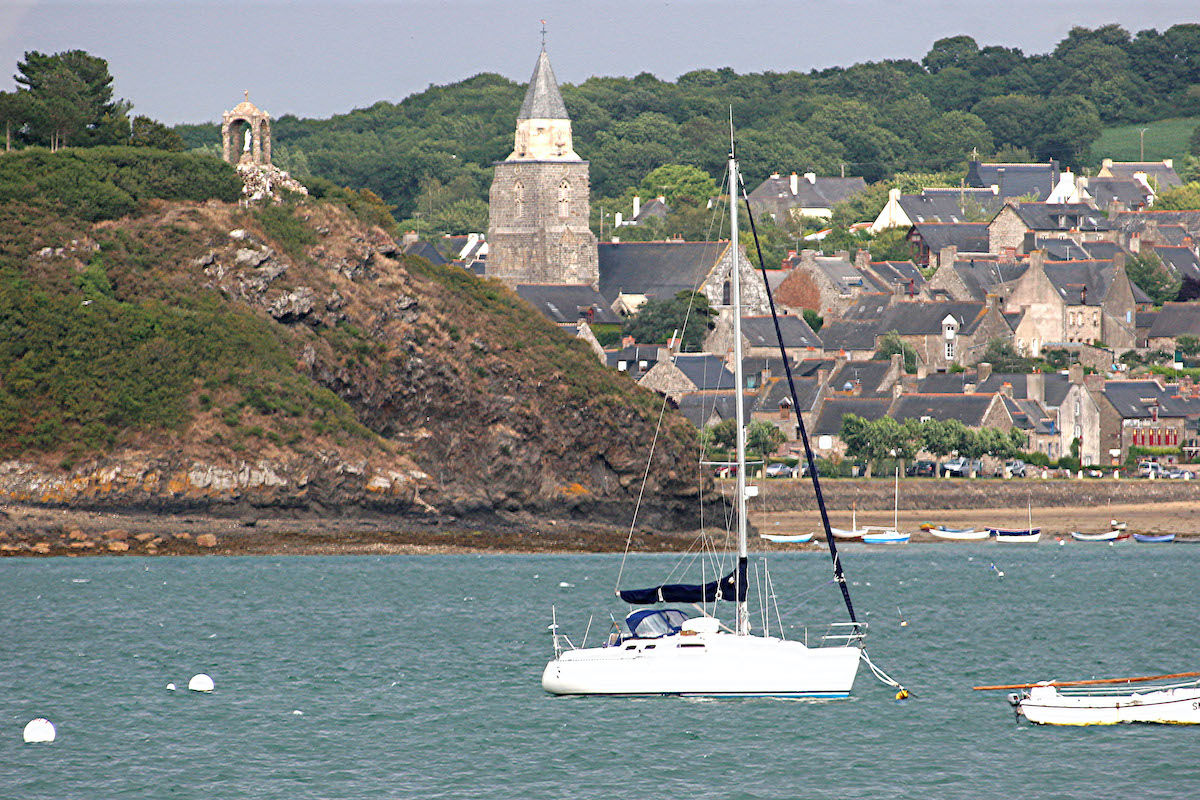 Day 3 : La Rance and its surroundings
Les Bords de Rance Vous pouvez partir de la maison, vous longerez la Rance, Pointe de Cancaval, La Passagère, cimetière de bateaux, La Pointe de la Roche du Port...
Saint-Suliac : un des plus beaux village de France, avec ses 10kms de randonnée, vous découvrirez le moulin à marée et les anciennes salines du ruisseau de la Goutte, l'oratoire de la Vierge Marie de Grainfollet édifié par les marins pour remercier d'être revenus de Terre Neuve, le belvédère du Mont Garrot, les vestiges d'un camp de viking et le menhir de Chablé. Vous serez charmé par son église du 13ème et 14ème, une des plus anciennes de Bretagne, ses rues fleuries et son petit port de pêche.
Dinan : ville médiévale : Son château du XIVe , la Tour de l'Horloge XVe, la rue du Jerzual, ses maisons à colombage et ses rues pavées, son port, le chemin de hallage aux abords de la Rance, la basilique St Sauveur, l'Abbaye de Léhon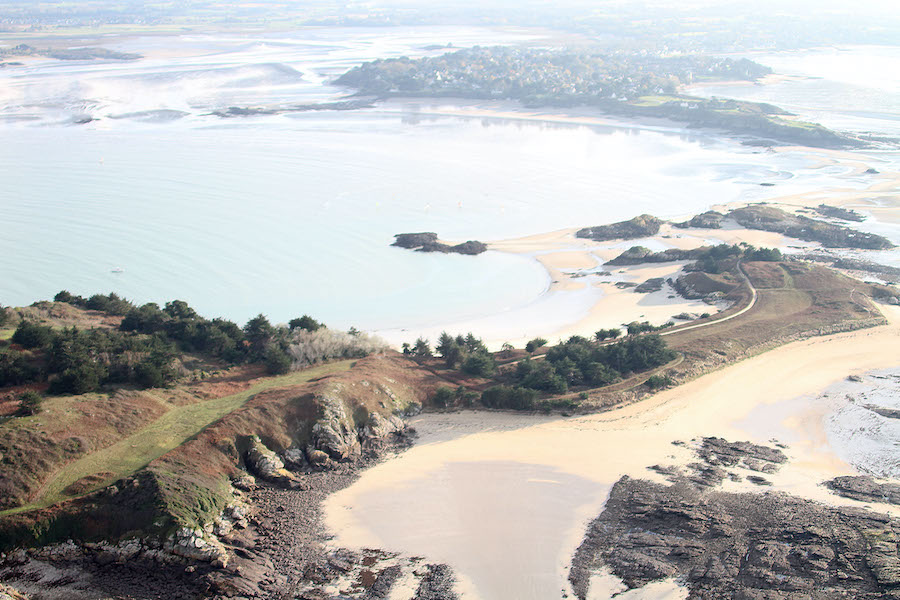 Day 4 : from Saint-Briac to Cap Fréhel
Saint Briac (les plages : La Salinette, l'île du Perron, la Garde, Longchamps, Le Port Hue...)
Saint-Lunaire (les plages : La Fourberie, Longchamps...) et la Baie de Lancieux. Sans oublier de parcourir les sentiers côtiers (GR34) qui longent les falaises et les plages.
Les Hébiens : A 3,7 kms de la Pointe du Chevet, cet archipel de 20ha, prolonge la presqu'île de Saint-Jacut- de-la-Mer, vous pouvez vous y rendre à pieds à marée basse, profiter de ses plages et de ses sentiers, découvrir la tour Vauban et admirer la côte.
Fort La Latte Edifié au XIV, château classé aux monuments historiques se visite en saison.
Le Cap Fréhel : Le Cap domine la mer de plus de 70 mètres, les falaises y abritent une réserve ornithologique. La vue est magnifique par temps clair et les couleurs des landes d'ajoncs et de bruyère sur le rouge de la terre sont tout simplement grandioses. le phare de 103m se visite, chaud les mollets ! Le GR le long des falaises vous mènera jusqu'au château de Fort Lalatte à 4,7kms.<
Boats, nautical and sports activities
Sortie bateaux avec notre amie Hervé Albatros Hermine, sur un semi-rigide en toute sécurité, vous découvrirez la côte de Saint-Malo et Dinard ou la Rance. Etoile Marine, Le Wilfull, La Bisquine (Cancale).
Surf School de la Hoguette, Club nautique Bon Secours, Club nautique Saint-Suliac Golf du Tronchet, Golf de Dinard
Parks, Gardens, Castles
La Briantais (1,1kms)
La Ville Bague
La Chipaudière
Château de Montmarin
La Bourbansais
Château de Montmuran
Wellness
Les Termes Marins Saint Malo
La Thalassothérapie de Dinard