The House
A Breton family
Loïk, Marie and there three « Malouins » impassioned by the riches found in Britainie,decided to change there life and to share this passion, with others .In 2016 They quite there normal nine to five jobs to run the Haute Flourie a bed and breakfast located in St Malo.
This family with its adventurous sprit, world travelling together, sailing and boating on the high seas, traversing the new route together in there VW combi, a real thirst to discover, and meet new people.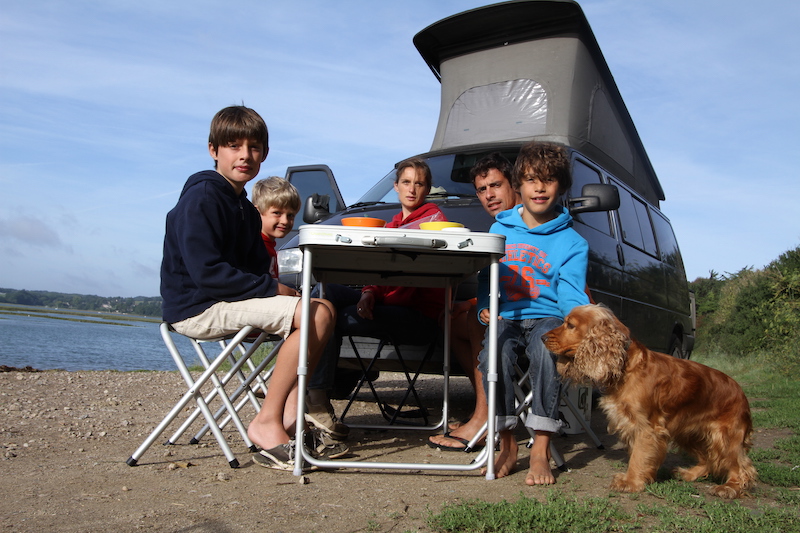 The House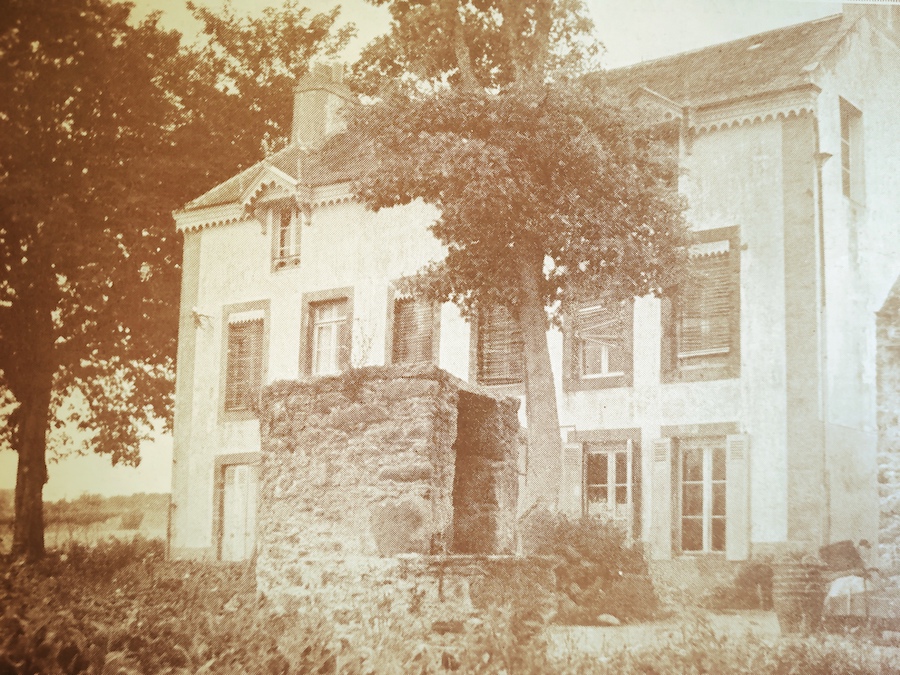 La Haute Flourie, located in Saint Malo, a shipowners' house, dating from 1624, Sir René Duguay Trouin lived there, a famous corsair from Saint-Malo, where he wrote his memoirs. The guest rooms decorated with care, invite guests to relax. The owners, both from families of artists, like to discover painters and sculptors through the works on display. The park offers visitors a moment of rest, away from the big trees, where the rose bushes and the flowers of the garden embellish.
Our friends the bees
During a walk in the park, you will discover, close to chickens, a great activity, are the great workers of Haute Flourie, the bees! Five hives are installed there, the needonners scour the flowers that beautify the garden and produce a delicious honey. Loik is passionate and trained for his bees, giving them a lot of attention, he can introduce you to beekeeping.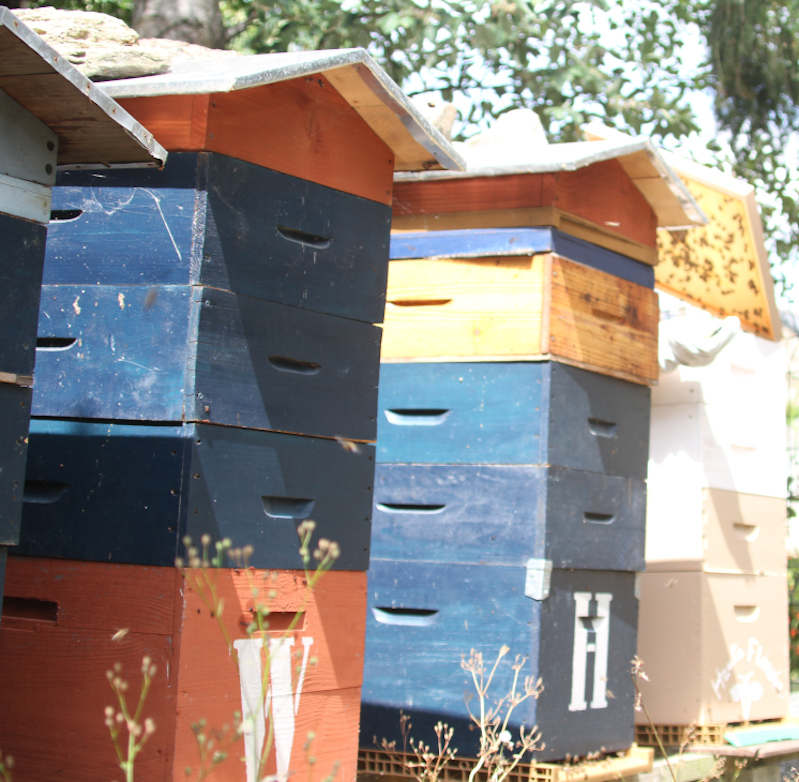 Home made
Your hosts strive to work with respect for nature. No pesticides are used in the garden, the yard and the kitchen garden, only the elbow grease! The selective sorting is scrupulously respected, towels in organic cotton, water of the well, to water, the natural compost and the hens for the remains! Marie produces the majority of her household products based on natural products, her jams and delicacies are homemade to awaken your taste buds and offer you delicious breakfasts.